We are encouraging people to use local suppliers and services whenever possible. If you would like your business to feature here, there is a small admin charge of £5 yearly. Send or drop off your cheque, payable to TEALING COMMUNITY COUNCIL, to Kay Dennis, Treasurer, The Old Schoolhouse, Tealing. Tel 01382 380668 and email the entry details and your logo artwork (if applicable) to treasurer@tealingvillage.org
---
Balnuith Alpacas
The Home of Champions, Supreme Champion Alpacas, Miniature Mediterranean Donkeys, Falabella Miniature Horses, Unique Poitou Donkeys~ Young Stock occasionally available from our Breeding Programme~ We supply the finest, natural wool and fleece from our alpacas for craft lovers~ Unique gift ideas with our alpaca jewellery and accessories, hand-made here in Tealing NATURALLY SCOTTISH with love Balnuith Rare Breed Farm, Tealing, Angus
email alison.wiseman@googlemail.com www.alpacascotland.co.uk www.facebook.com/pages/Balnuith-Alpacas
---
Emmock Farm Holiday Cottages
Apple Tree Cottage; is a beautiful 1 bedroom, comprehensively equipped to a very high standard, stone built warm dwelling with a wood-burning stove which is nestled in the quiet country side in the steading of Emmock Farm on the outskirts of Dundee, DD3 0QA. www.cottages4you.co.uk/cottages/apple-treecottage-27170
The Old Stables; is a stunning 2 bedroom with 2 shower rooms/toilets, comprehensively equipped to a very high standard, stone built warm dwelling with awood-burning stove which is nestled in the quietcountry side in the steading of Emmock Farm on the outskirts of Dundee. www.cottages4you.co.uk/cottages/the-old-stables27171
Follow the attached link to view the picture library, scan availability and determine the price for your stay
---
Maitland Auto Centre
Offer the following services: M.O.T Testing station, Servicing and Repairs, Free Pick-Up and Delivery, Quality Used Car SalesDiagnostic, Code Reading
11 Maitland Street, Dundee, DD4 6RW (01382) 451191
maitlandautos@hotmail.com www.maitlandautos.co.uk www.facebook.com/pages/Maitland-AutoCentre
---
STS (Scotland) Ltd
FOR ALL YOUR COMPUTER NEEDS...We are a small family business based in Tealing. We have been providing computer services to Dundee and its surrounding areas for over 20 years. Our aim is to provide a local, low cost and friendly service Computer Hardware Repairs/Installations/Upgrades Troubleshooting Virus Removal & Anti-Virus Software Installation Back-up & Data Recovery Internet Configuration & Repairs Technical Advice & Support Home & Business Visits Available—call for details
Find us at: The Old Schoolhouse, Huntingfaulds Road, Tealing DD4 0QZ www.stsscotland.co.uk
Contact: Email—enquiries@stsscotland.co.uk Telephone—01382 380226
---

Angela Bell Photography
Wedding & Portrait Photographer based in Tealing.
---
Website www.tealing-treeservices.co.uk www.facebook.com/Tealing-Tree-Services
---

Pawfessional Touch Dog Walking and Pet Care ServiceContact: Ian UsherTel: 07522 911020
E-mail: info@pawfessionaltouch.co.uk
Website: www.pawfessionaltouch.co.uk www.facebook.com/pawfessionaltouch
---
Welcome to Skin Deep, I am a mobile beauty therapist with
many years of experience specializing in a variety of popular
beauty treatments.
I am friendly, reliable and pride myself in running a business
brought to you in the comfort of your own home or a venue
of your choice.
Your complete well being is my main concern. I offer a
Professional and caring service, providing day, evening and
weekend appointments to suit your busy lifestyle.
Packages are available to suit each individual including Bridal
packages, Gift Certificates and a Loyalty Card scheme, prices
and any information for these packages are available on my website
Please feel free to take a look at my products page and do
not hesitate to get in touch via the contact page if you have
any questions at all. Also don't forget to like Skin Deep on Facebook.
From Skin Deep… With Love xx
---

Westpark Nursery and The Speckled Hen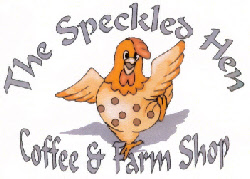 Westpark Nursery and The Speckled Hen Newbigging Farm, Tealing, by Dundee DD4 0QX Tel 01382 380255 Mob 07872 652557
www.speckledhentealing.co.uk www.facebook.com/SpeckledHen
---
---